XEBRE PROVIDES WEB DESIGN AND FRIENDLY ONGOING SUPPORT TO SMALL BUSINESSES BASED AROUND HAMPSHIRE
We design build and maintain websites, apps, and digital services for SMEs who want helpful advice from an expert team.
Make an enquiry
This autumn, we're offering small business websites for just
£480!
Ideal for SMEs looking to update their web presence.
Start with a new site or revamp an existing one.
Up to to 5 custom pages to show off your business.
Works on desktops and mobile phones.
Take online payments from your customers.
Includes 12 months email, domain name and hosting.
Advice and support to make the most of your new site.
Enquire today
WE ARE XEBRE
Xebre brings research, design, software engineering, and user experience skills together. We're ready to deliver for your business.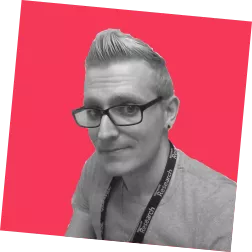 "I've been working in design and software development for over fifteen years. Delivering great results means listening to your client, challenging ideas and assumptions, and bringing together a diverse range of skills.

"I'm absolutely passionate about doing user-centric design and development. It means really understanding clients, their customers, and their businesses. Doing great research and design can be challenging, but the results are always worth it."

Richard Gomer BSc (Hons) MSc PhD
User Research & Experience Consultant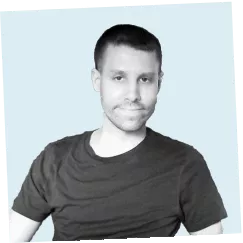 "I've been designing and creating for the Web for nearly a decade. I provide graphic design services, technical support and advice to our clients. Taking the time to explain something and help a customer make a decision is a big part of my job, and good communication makes a real difference."

"I love seeing a successful project to completion - whether that's launching a new website for a small business, or delivering part of a more complex research and development exercise."

Alex Price BSc (Hons)
Web Developer
WHAT WE DO
SME Services
We help small and medium businesses to deliver and improve their websites and apps. We'll guide you through the process from ideas, to design, to delivery.
UX Consultancy
We provide specialist user experience and interaction design expertise to cutting-edge research and development projects.
MORE THAN DESIGN AND BUILD, WE ALSO PROVIDE ONGOING HELP AND ADVICE
We'll help you manage your content effectively
We'll provide your team with our cloud-based content management system so they can quickly manage your website through their internet browser.

We can also supply training to make sure everybody is feeling confident about working with their new website.
We'll provide fast and reliable customer service
The Xebre team is always happy to help, and we'll be available to provide same day support from 9am to 5pm on weekdays.

We'll also give your team access to our online ticketing system which allows everybody to submit projects for your website - and track our progress on them.
We'll keep your content up-to-date
Both the technology and legislation surrounding online content is evolving rapidly, so it helps to have a team who can keep you informed about significant changes and translate those into actions for your website.

We have over a decade's experience of web design, user experience, and software development, so you can rely on the Xebre team as your window into the online industry.
WHO WE WORK WITH
"Xebre guided us through the process of revamping our slightly tired website. We're so pleased with what they produced. Thanks guys!"
Chloe Atkins, Head of Fundraising
We worked as part of a consortium funded by the UK Government to deliver an innovative public safety and counter-terror app. We provided specialist UX and design expertise in conjunction with experts in counter-terrorism, policing, and location-based social networking.
"Xebre's ideas and expertise helped us to relaunch a fresh new website that shows off our product and communicates our core message."
Chris Cooper, CTO
Joanna Jefferson Architects
Overview
"When our website became out-of-date and incompatible with modern browsers, Xebre were able to recreate it with a new CMS, which will hopefully keep us online for the foreseeable future!"
Joanna Jefferson, Architect
"Xebre helped us to make our website responsive so it would be more accessible to our online customers."
Will Fyson, Technical Director
MAKE AN ENQUIRY
When you complete and submit the form below, we'll use your details to follow up your enquiry.
Thanks for your email
We will be in touch with you soon.